Gas Electric Double Door Steamer Cabinet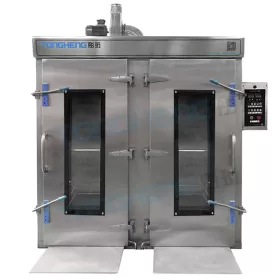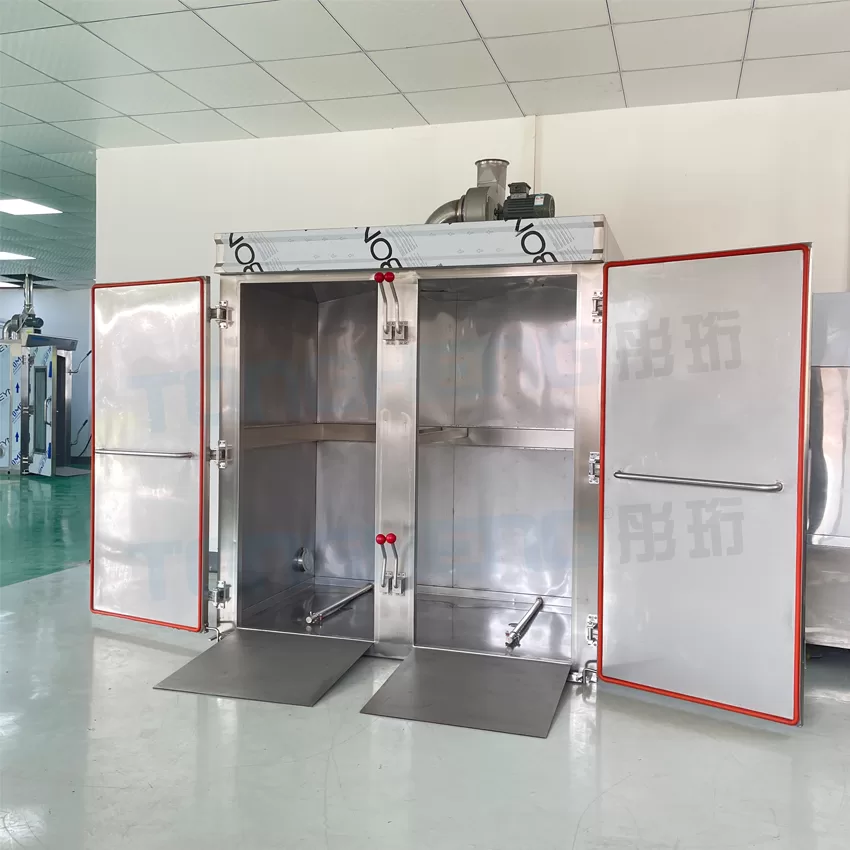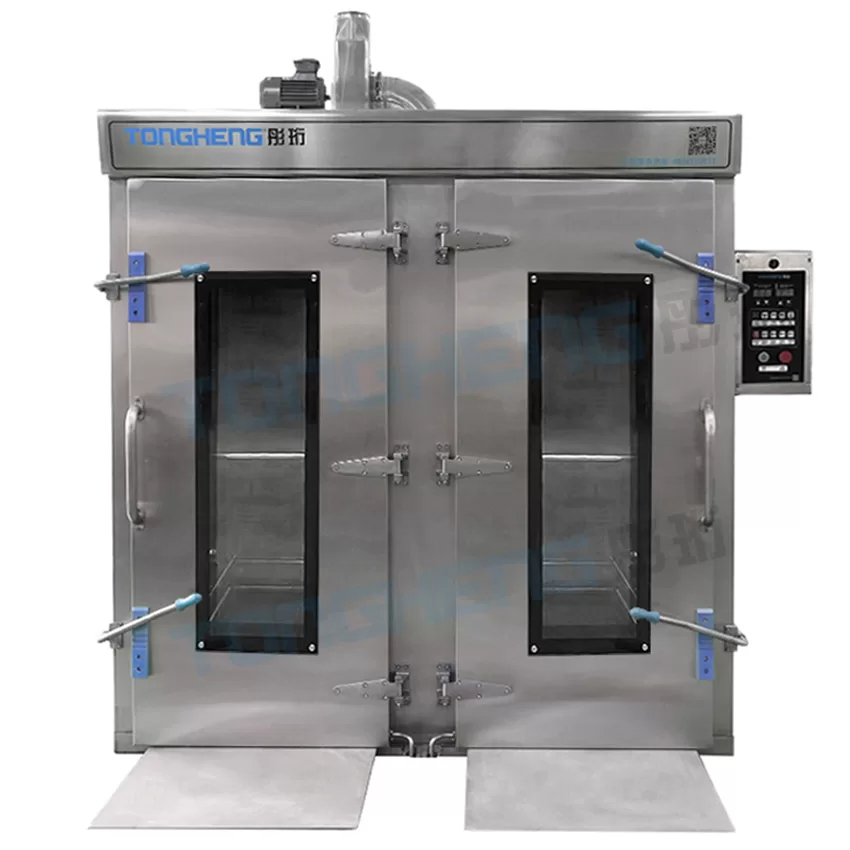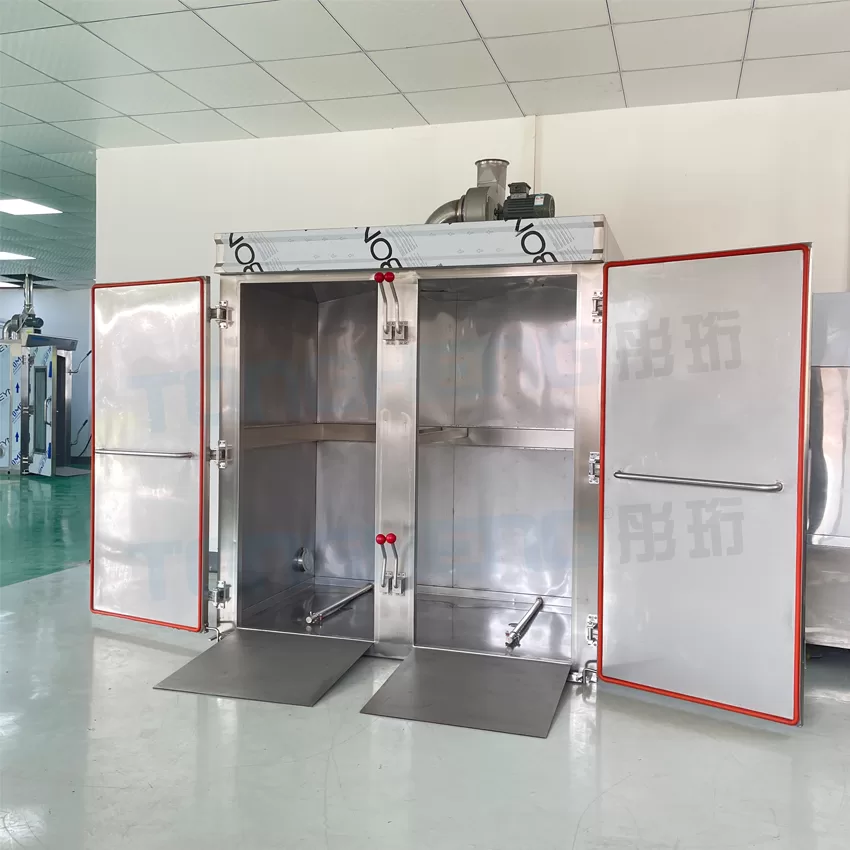 TONGHENG Gas Electric Steamer Cabinet is Design For Steaming, Cooking, Pasteurising and Smoking.
Main Features for Gas Electric Steamer Cabinet
· 360° Steam Heating
3 Minutes to Reach 100° C
· Microcomputer / PLC Control
The steaming time & temperature are displayed on the PLC touch screen. PLC can record food menus up to 3 stages of cooking. The charts and graphs of steaming process data also can be seen.
The control panel functions are clear at a glance, easy to use, simple operate, can control time & temperature. Preset multiple menu steam modes.
· Adjustable Temperature
The temperature of steaming can be preset up to 103℃. Multi temperature degree for steaming various food, heating evenly in the cabinet.
· Intelligent Timer
The timer can preset. When time's up, the steamer will automatically stop, and has "beep, beep, beep" sound to remind the chef, hence no need to waiting beside the steamer.
· Five Preset Menus
Can preset menus M2/M3/M4/M5 with time/temperature. For example, press M2, press SET, set time and temperature, press SET again to lock the preset M2 menu. When next time use steamer, can press M2 menu directly.
· Automatic Exhaust Fan
External exhaust fan, after cooked, click the exhaust button, simply exhaust the steam inside the cabinet by one button, to ensure the same air pressure inside and outside the cabinet.
Why Choose TONGHENG Gas Electric Steamer Cabinet
· Full SUS304 S/S Cabinet
S/S 304 food grade stainless steel, high temperature resist & high density insulation forming.
· Visible Transparent Glass Door
With the thick tempered glass perspective glass door, the chef can control the steaming time accurately, to avoid over-steaming or under-steaming.
· Auto-lifting Ramp
The ramp will raise and down automatically during the door opening and closing, easy to transport.
· Lighting for Cooking Observation
The steamer cabinet is equipped with a lighting function, when turn on the lighting, you can observe the steaming process more clearly, to avoid excessive over-cooked or raw.
· Stainless Steel Heating Element
Stainless steel material, not easy to break, anti-rust and durable, waterproof and conductive, fast heating, saving time and electricity, and more stable performance.
Accessories Suitable for TONGHENG Gas Electric Steamer Cabinet
· Steam Trolley (With Anti Condensation Roof Sheets)
· Basket Steam Tray
· Wire Mesh Steam Tray
· Perforated Steamed Pan
· Silicone Steam Pad
A Wide Range of Uses For TONGHENG Gas Electric Steamer Cabinet
· Food Processing Plants
· School-Enterprise Canteen
· Hotel Kitchen
· Restaurant
Product Name
36 Trays Gas Electric Double Door Steamer Cabinet
72 Trays Gas Electric Double Door Steamer Cabinet
Model
TH-ZBG-1630
TH-ZBG-2080
Size
1630(L)*940(W)*1940(H)mm
2080(L)*1270(W)*2030(H)mm
Weight
405 KG
730 KG
Capacity
36 Trays
72 Trays
Tray Size
600*400*50mm
Steamer Degree
Up to 103°C
Control Method
Microcomputer Unit / PLC Unit
Power & Voltage
220V/380V/1.1KW
Power Off Mode
Automatic Power off
Fan
Exhaust Fan
Plug or Not
No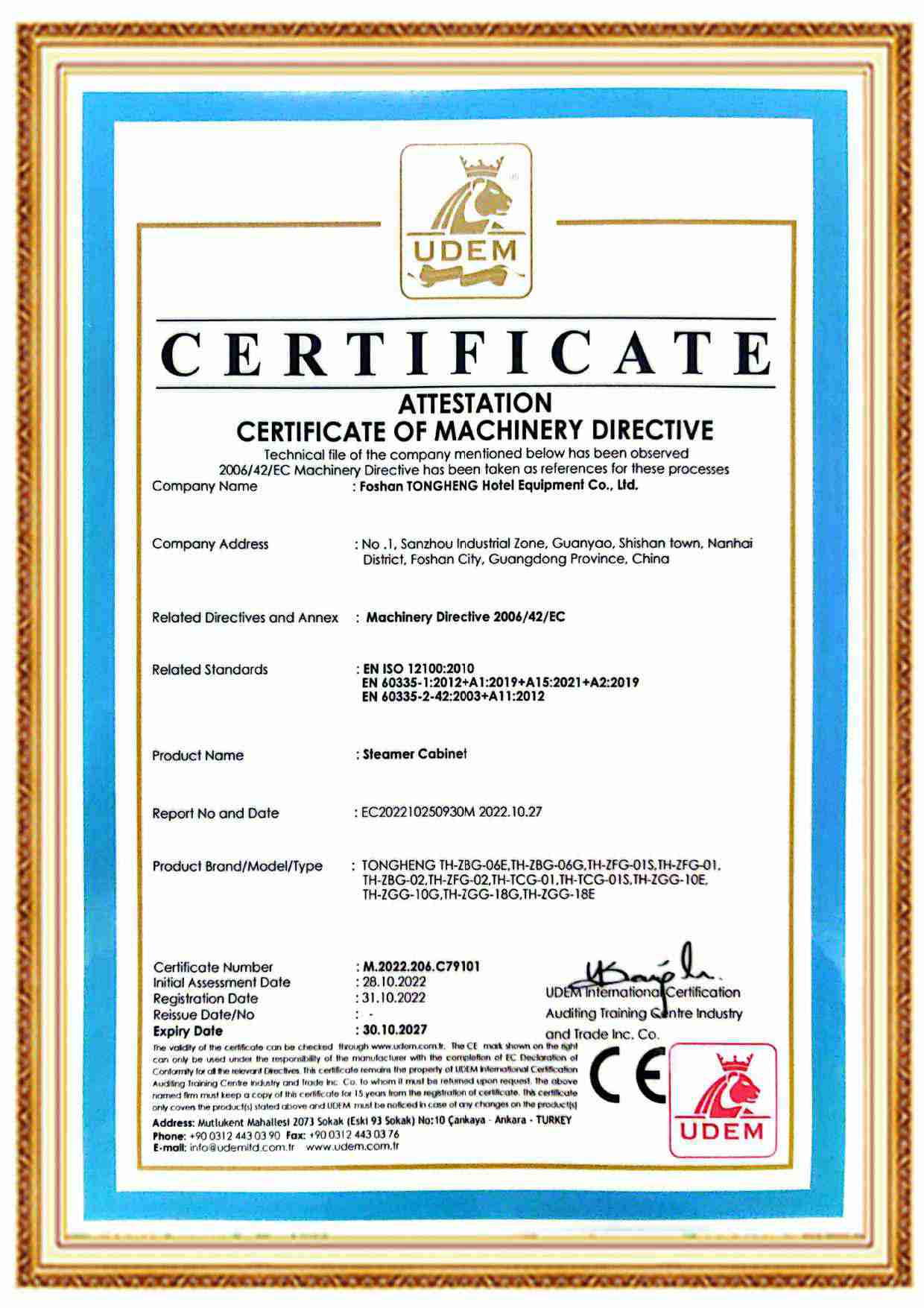 For Full Product Catalogue and Product Specification Details, Please Contact Our Sales Team