6 Trays Commercial Stainless Steel Steamer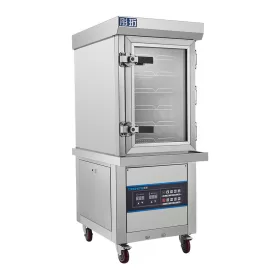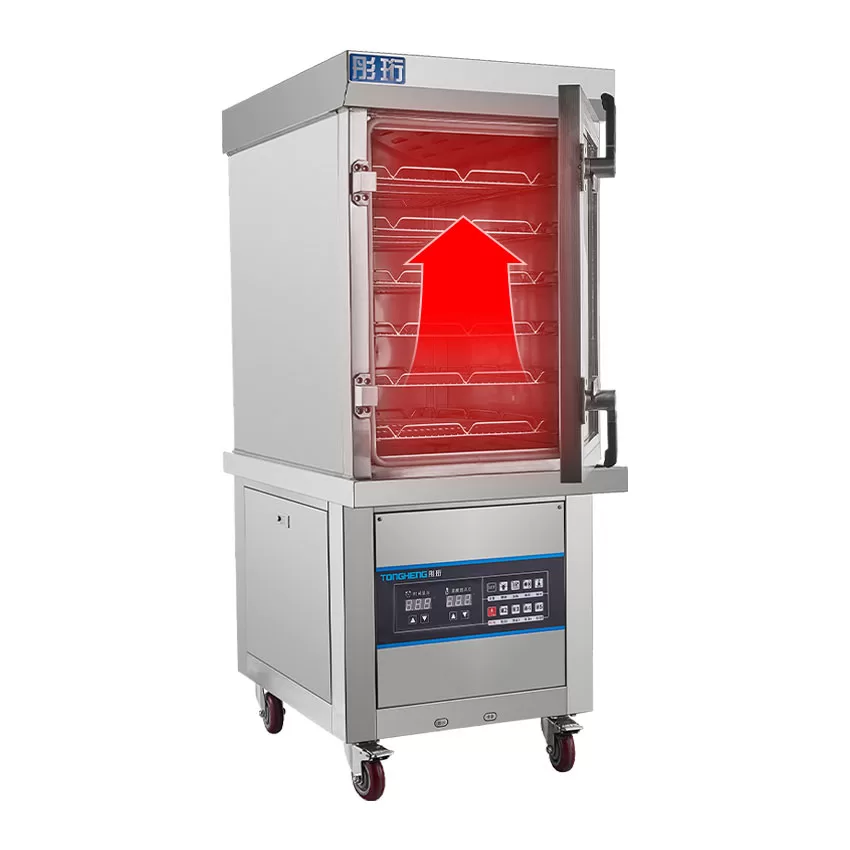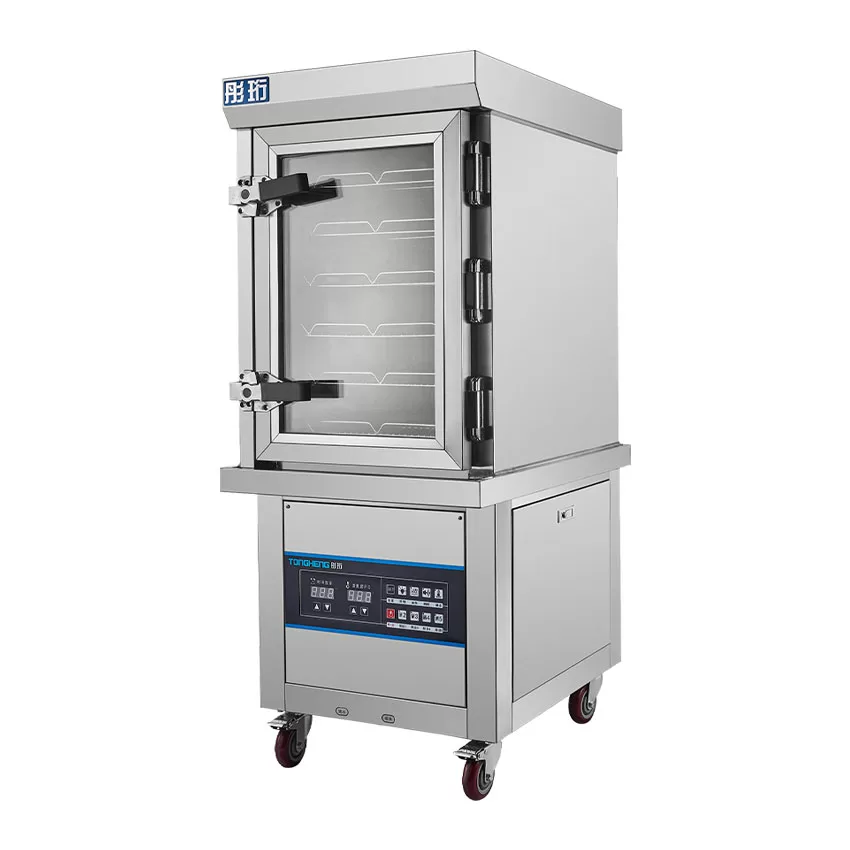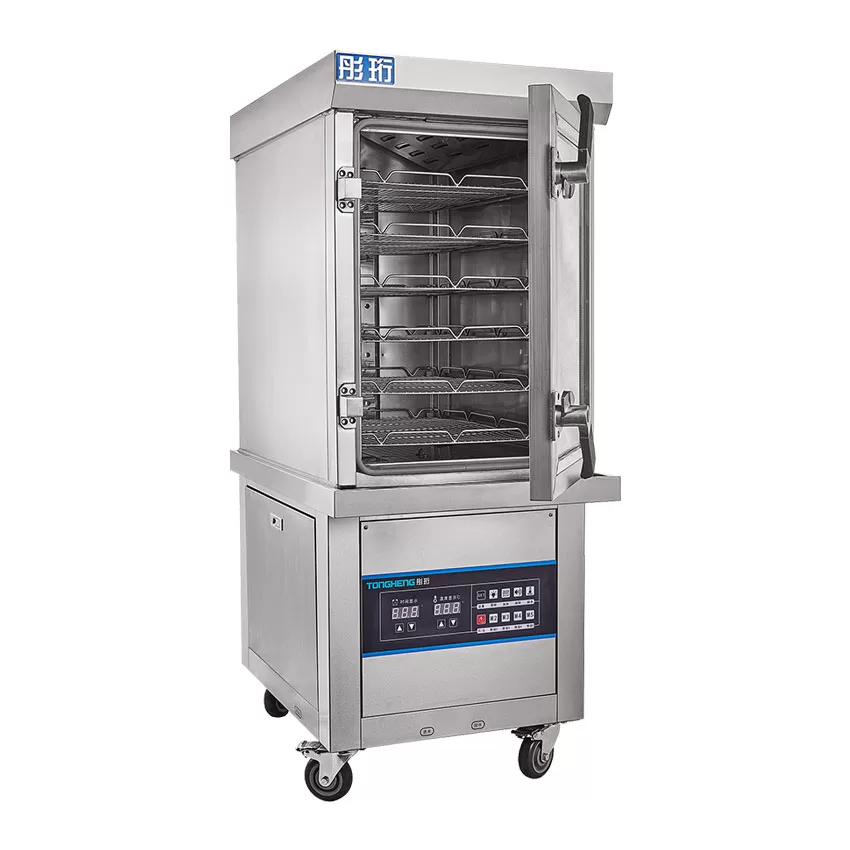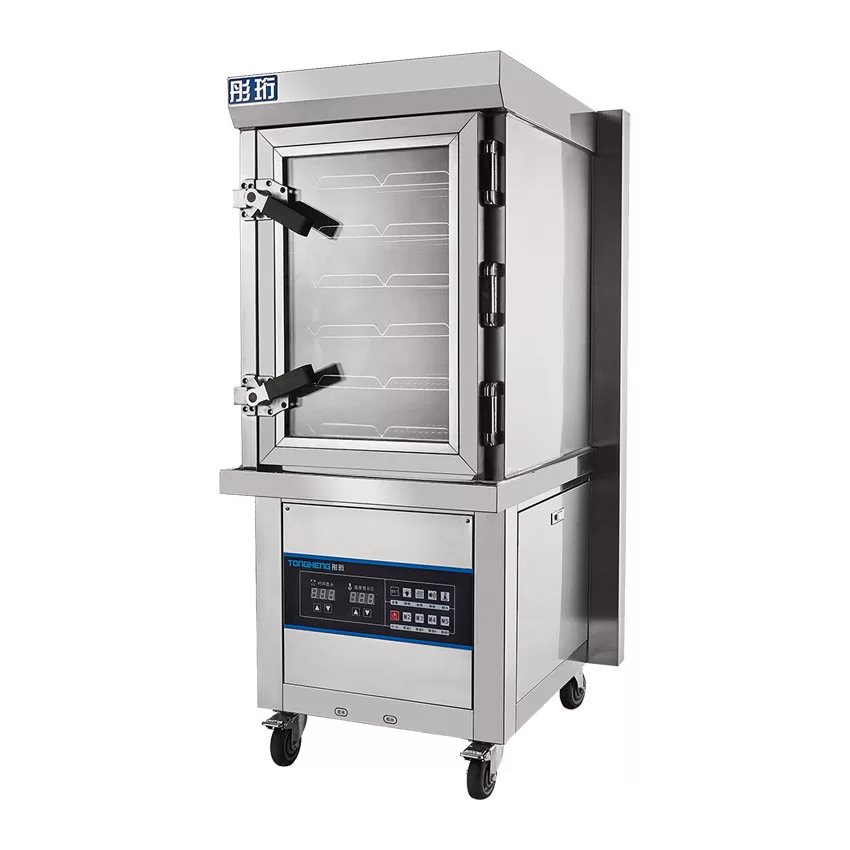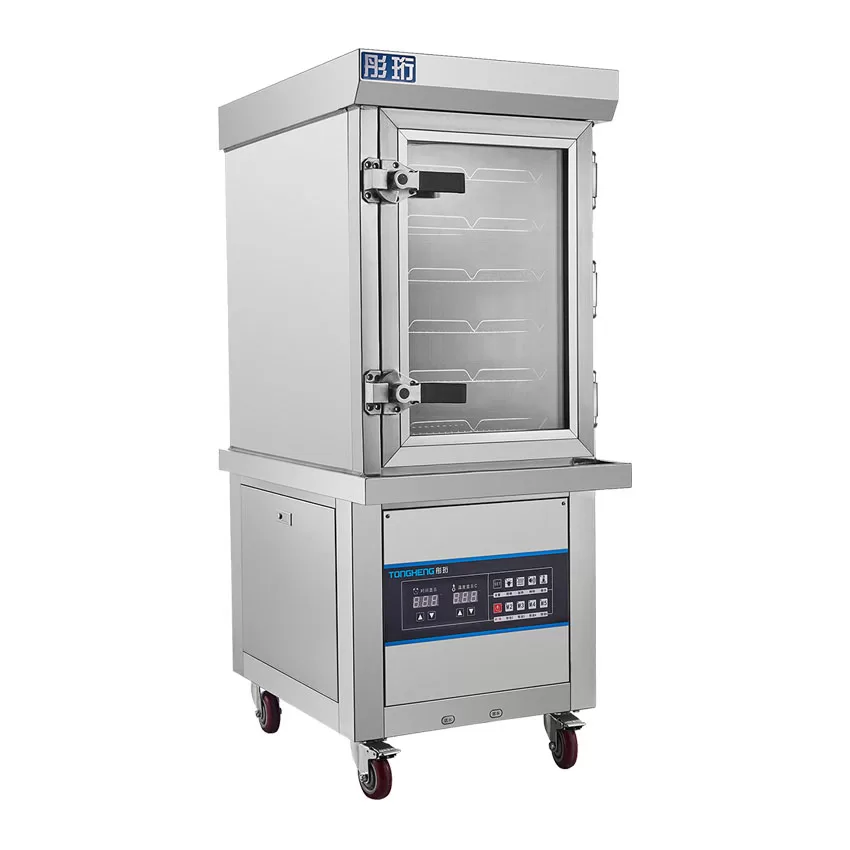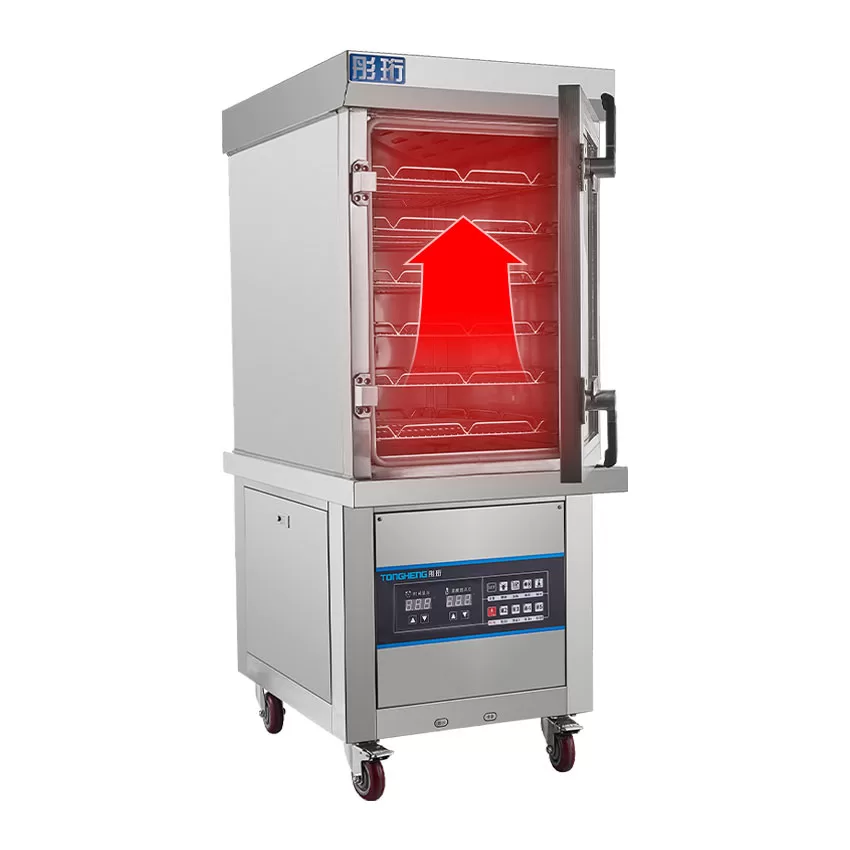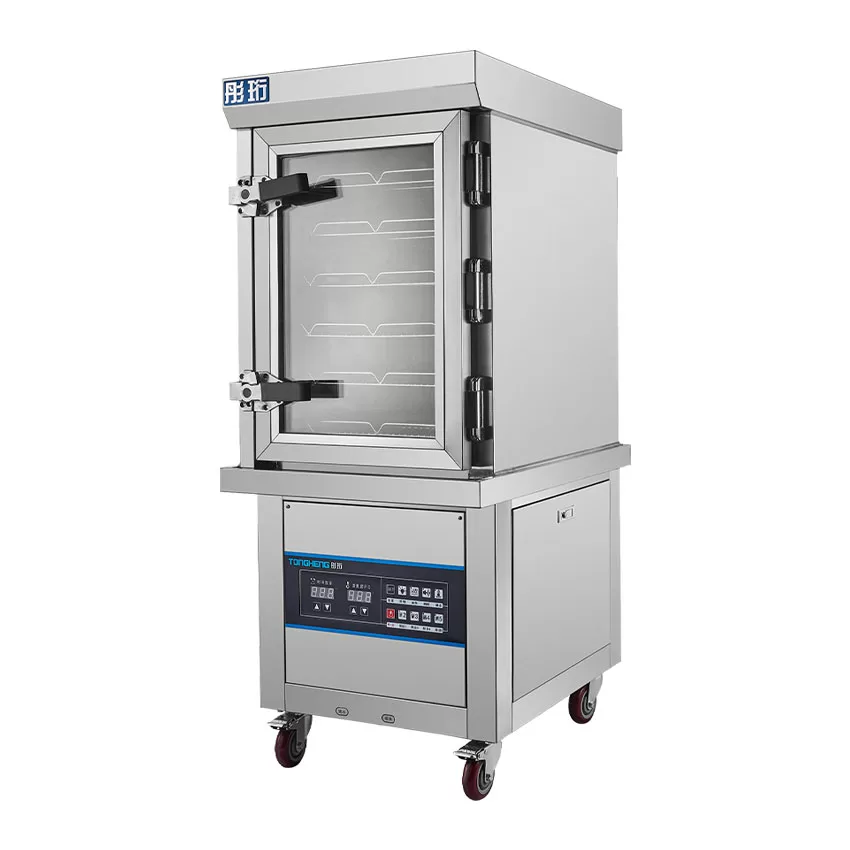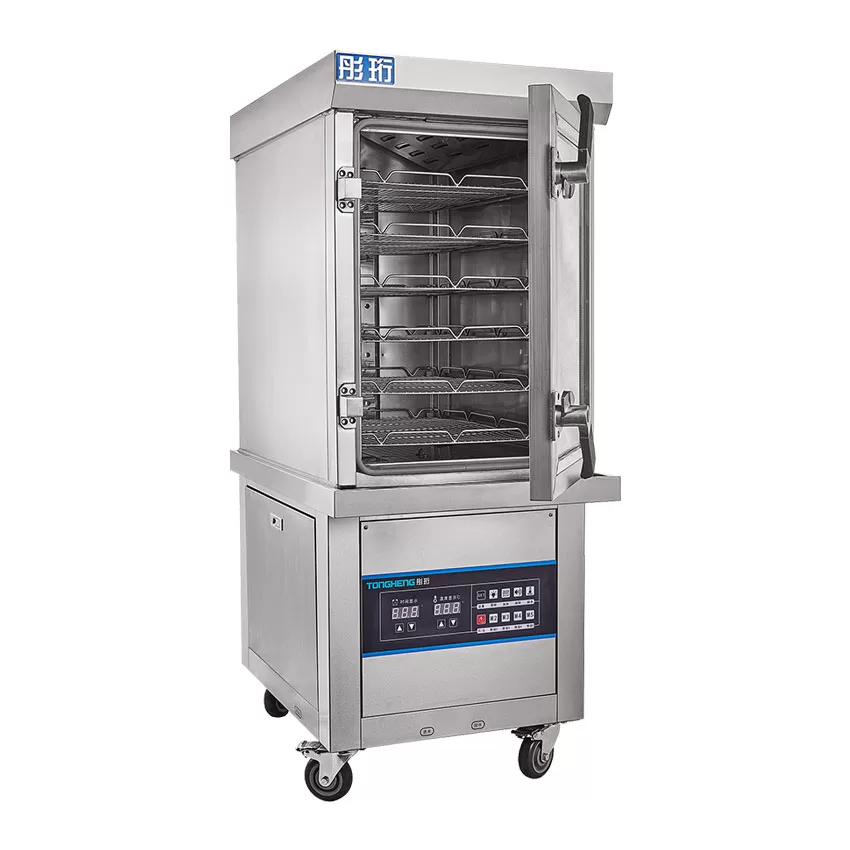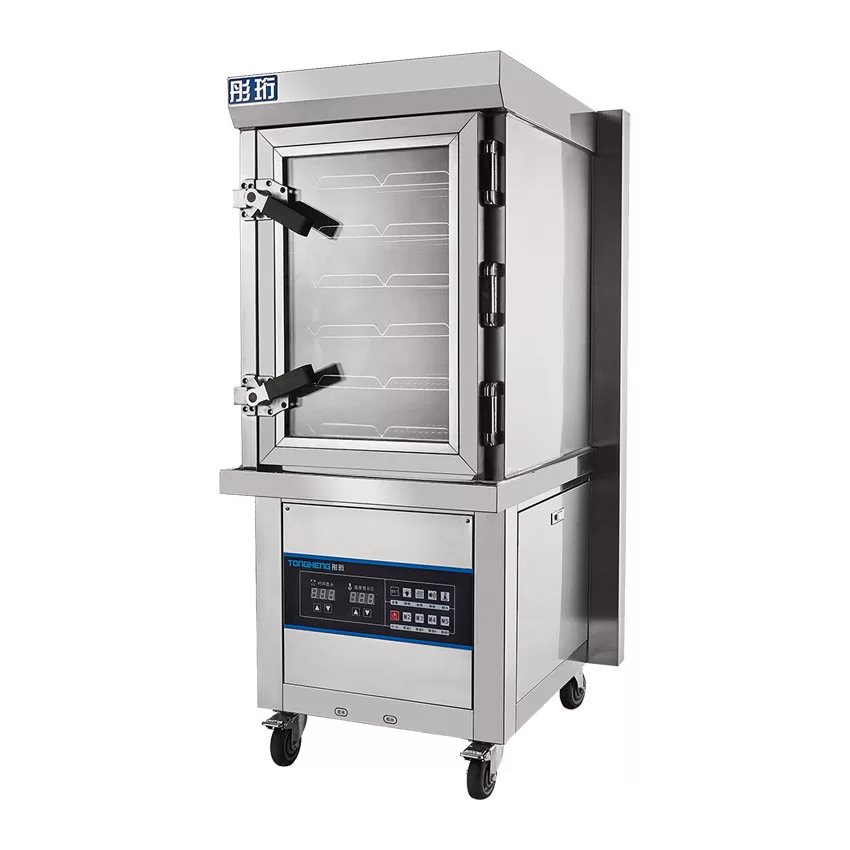 Easily Steam Healthy and Delicious Meals With TONGHENG® Stainless Steel Steamer Equipment.
Product Main Feature
Insulated S / S Body.
Multi-Function.
Insulated Tempered Glass Windows.
S / S 316 Heating Element.
Powerful Steam Generator.
Temperature.
Powerful steam generator excellent heat up and steam quality easily steam delicious food.
TONGHENG®'s Steam Equipment Suitable for Different Types of Commercial Business
Clean and hygienic, improve the overall image of the store brand.
Breakfast Shop.
Convenience Shop.
Hotel.
Snack Shop.
Bakery.
Insulated high temperature resistant tempered glass door with led light at the stainless steel steamer you can clearly see how the food is cooked.
Healthy, Evenly Heated, Stable.
Heavy-duty door handle hinge and gasket for leakproof.
Precise Digital Temperature Control
Keep the temperature, effectively lock the food taste.
Optional s / s mesh tray.
Control panel with 5 memory settings.
Multi-function Food Stainless Steel Steamer
One stainless steel steamer with multiple functions and different steaming products to meet a variety of needs.
Dim Sum.
Pau / Bao / Bun.
Dumpling.
Steam Dessert.
Steam Cake.
Peanut & Corn.
Food Grade Stainless Steel
Our steamer equipment is made of food-grade stainless steel, which is sturdy and durable.
Steamer Equipment Model and Size
Single door 6 tray steamer-gas: 650mm * 826mm * 1443mm
Single door 6 tray steamer- electric: 595mm * 826mm * 1443mm
Single door 6 tray steamer with glass wall: 600mm * 826mm * 1443mm
Remark: Door open available on left or right.
Accessory
Stainless steel mesh tray.
Food grade silicone rubber sheet.
Digital Control Panel
Simple and easy to understand, convenient and quick to operate, the working status of the fermentation tank is clearly visible.
Heavy Duty Door Handle
Large handle, good airtightness, accord with ergonomic design.
Stainless Steel Mesh Tray
Large-capacity stainless steel steamer basket 90MM ultra-wide layer spacing.
Swivel Castor
Thick wear-resistant universal wheels make the steamer equipment more convenient to move.
Product

Name

Single Door 6 Tray Steamer-Electric

Product Number

TH-ZBG-06E

Size

595 × 826 × 1443mm

Voltage

220V / 380V

Power

6KW / 9KW / 12KW

Rated Power

50Hz

Use Water Pressure

0.2~0.6 MPa

Water Outlet

One Inch External Thread

Water Inlet

1 / 2 Inch External Thread
Product

Name

Single Door 6 Tray Steamer-Gas

Product Number

TH-ZBG-06G

Size

650 × 826 × 1443mm

Voltage

220V

Power

100W

Rated Power

50Hz

Use Water Pressure

0.2~0.6 MPa

Water Outlet

One Inch External Thread

Water Inlet

1 / 2 Inch External Thread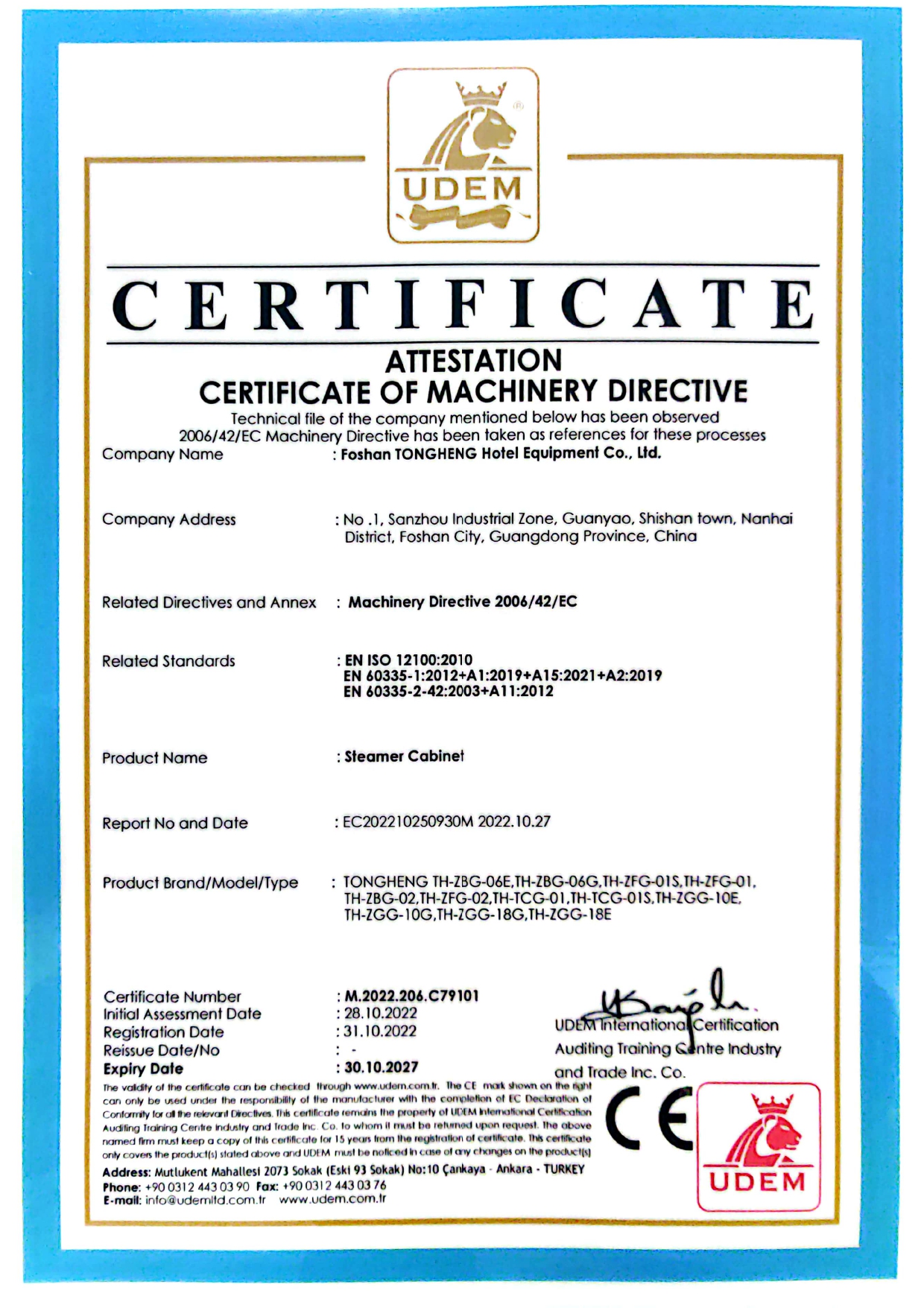 For Full Product Catalogue and Product Specification Details, Please Contact Our Sales Team