12 Trays Insulated Holding and Proofing Cabinet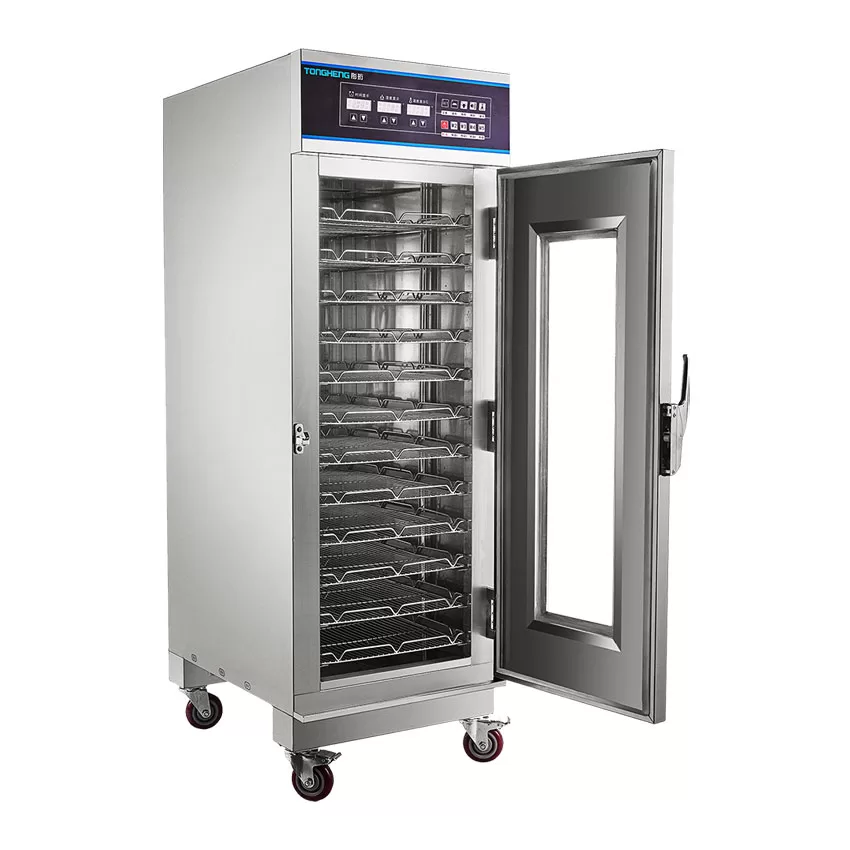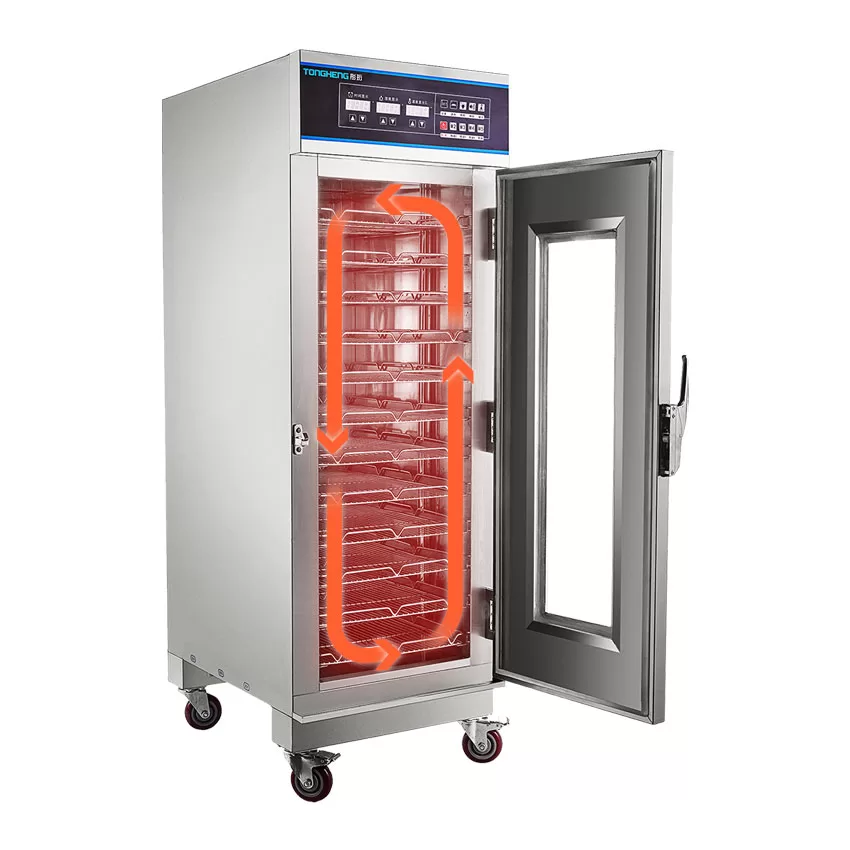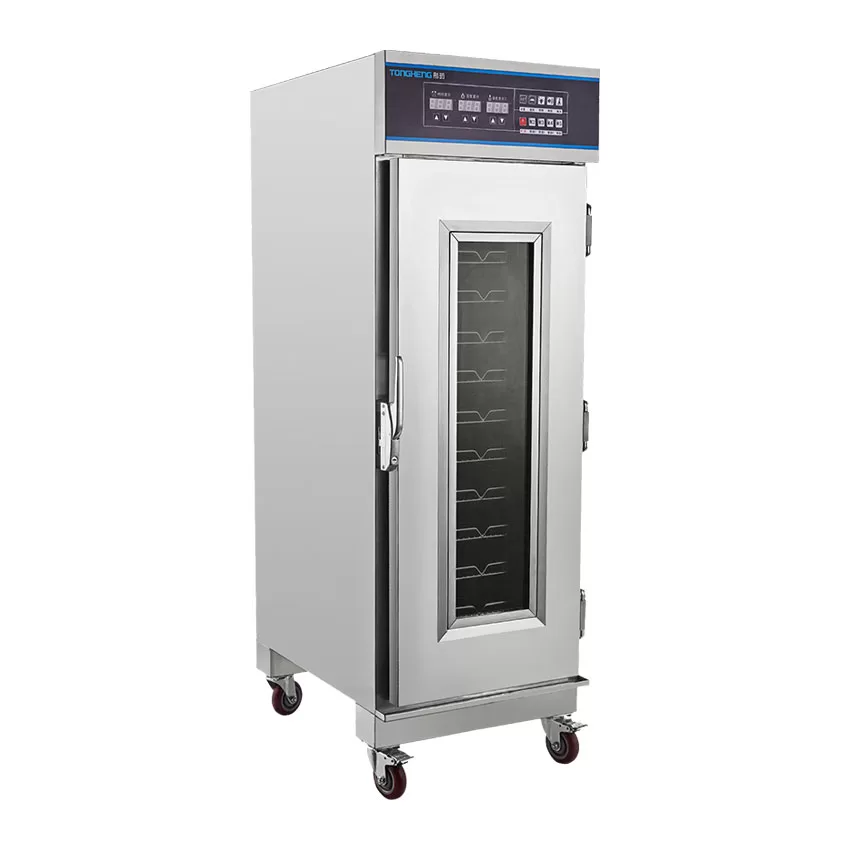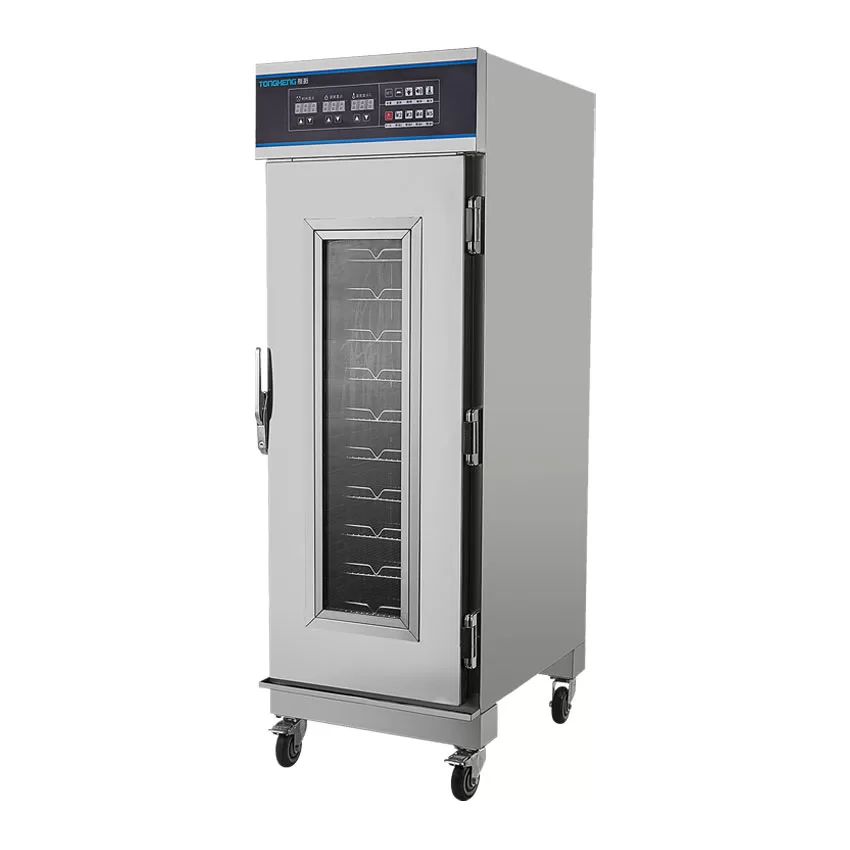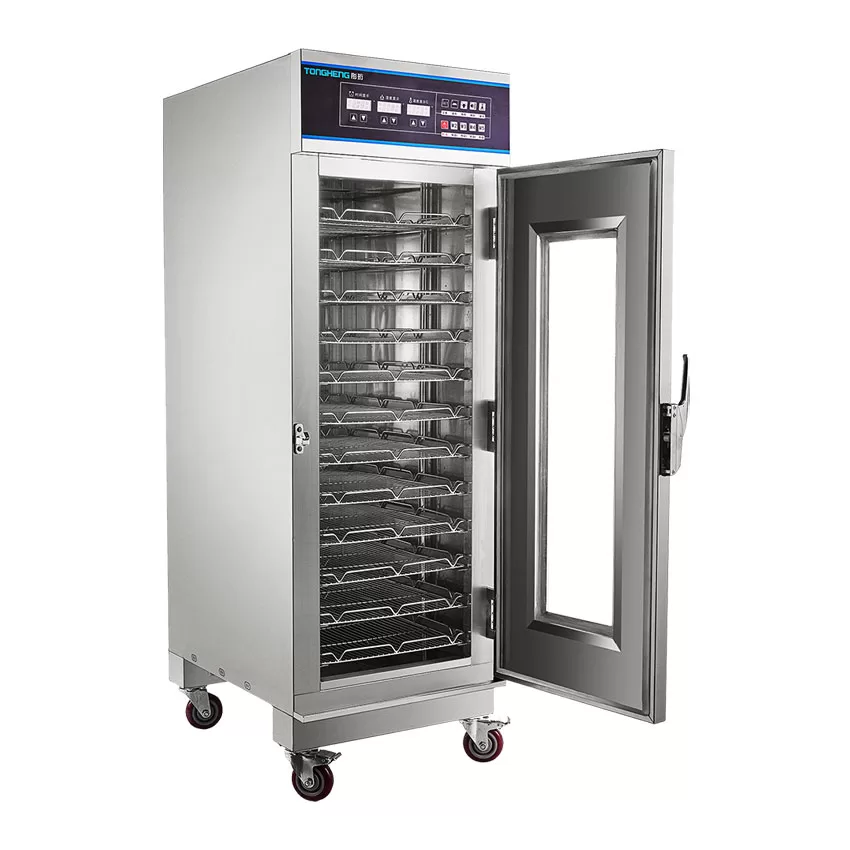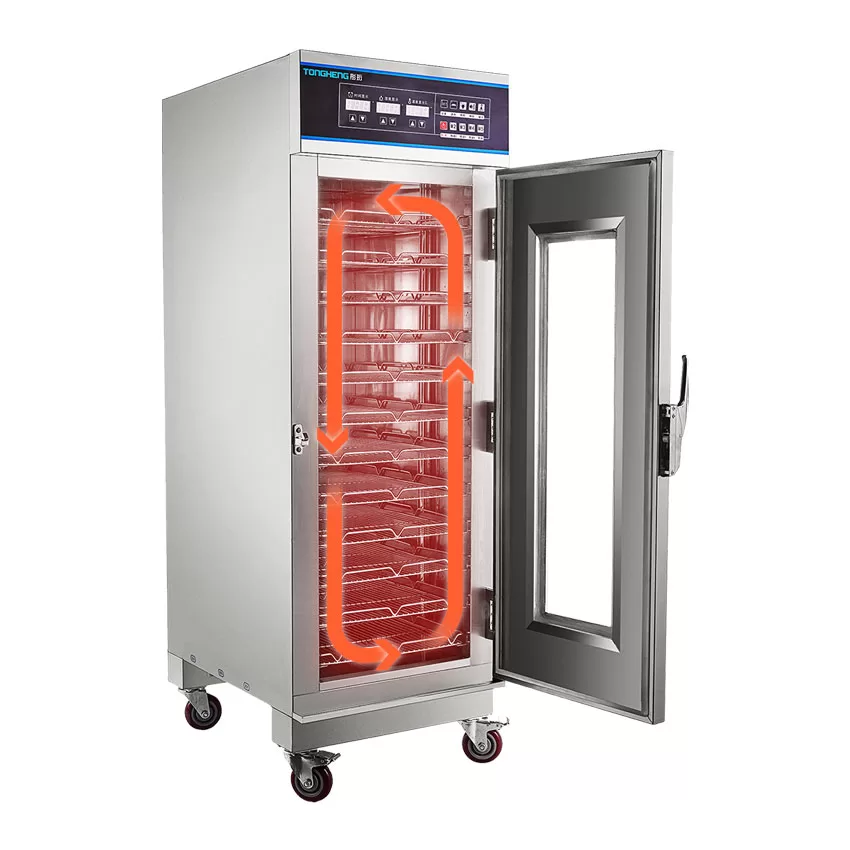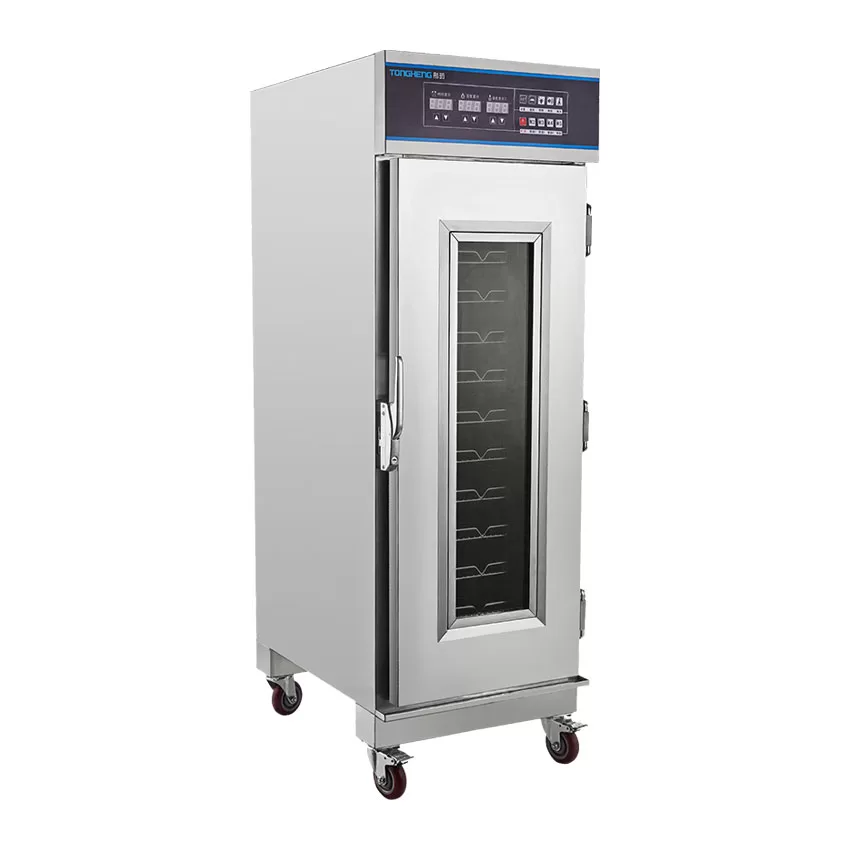 Product Main Feature
±2℃ Differences.
Timer.
Microcomputer Control.
Hot Air Cycle.
Adjustable Temperature & Humidity.
12 Trays Capacity.
Tempered Glass Window
Shorten fermentation time, improve the fermentation quality, and reduce food waste.
The Holding Cabinet Is Evenly Heated With The Hot Air Circulation
Built with waterproof fans, the hot air circulation ensures every corner of the holding cabinet are same temperature and humidity.
Microcomputer Accurate Control
With digital temperature and humidity control, a much more precise way to guarantee the result of fermentation.
Sealed Moisturizing Process Professional Fermentation
Maintain the traditional fermentation effect, shorten working hours, and save time and work.
Where The Product Is Applicable
Suitable for bakeries, cake shops, hotels canteens and etc.
Bakery.
Cake Shop.
Hotel.
Multifunctional Proofing Cabinet
Pau / Bun.
Bread.
Steam Bread.
Proofing Cabinet Use Food Grade Stainless Steel Only
The proofing cabinet uses high-quality thickened stainless steel, durable, long service life, practical space, and increase fermentation volume.
Optional Accessories
Food grade stainless steel steam tray.
Food grade silicone pad.
Product Size
550mm * 750mm * 1650mm
Product size is manually measured, there may be tolerance, please refer to the actual product!
The direction of opening the door can be left and right, please ask before placing an order!
Control Panel
Simple and easy to understand, convenient and quick to operate, the working status of the proofing and holding cabinet is clearly visible.
Stainless Steel Door Handle
Easy to switch, close fit, increase the fit of proofing cabinet door and cabinet.
Steamless Steel Steam Tray
Standard 40 x 60 tray, match all TONGHENG's steam equipment.
Universal Wheels
With thick wear-resistant universal wheels, the holding cabinet is more convenient to move.
Product

Name

12 Tray Insulated Holding and Proofing Cabinet

Drain

1 / 2 Inch External Thread

Water Intake

1 / 4 Inch External Thread

Frequency

50Hz

Use Water Pressure (MPA)

0.05-0.35

Size

550 × 750 × 1650mm

Model

TH-XFG-12

Power

2.2KW

Voltage

220V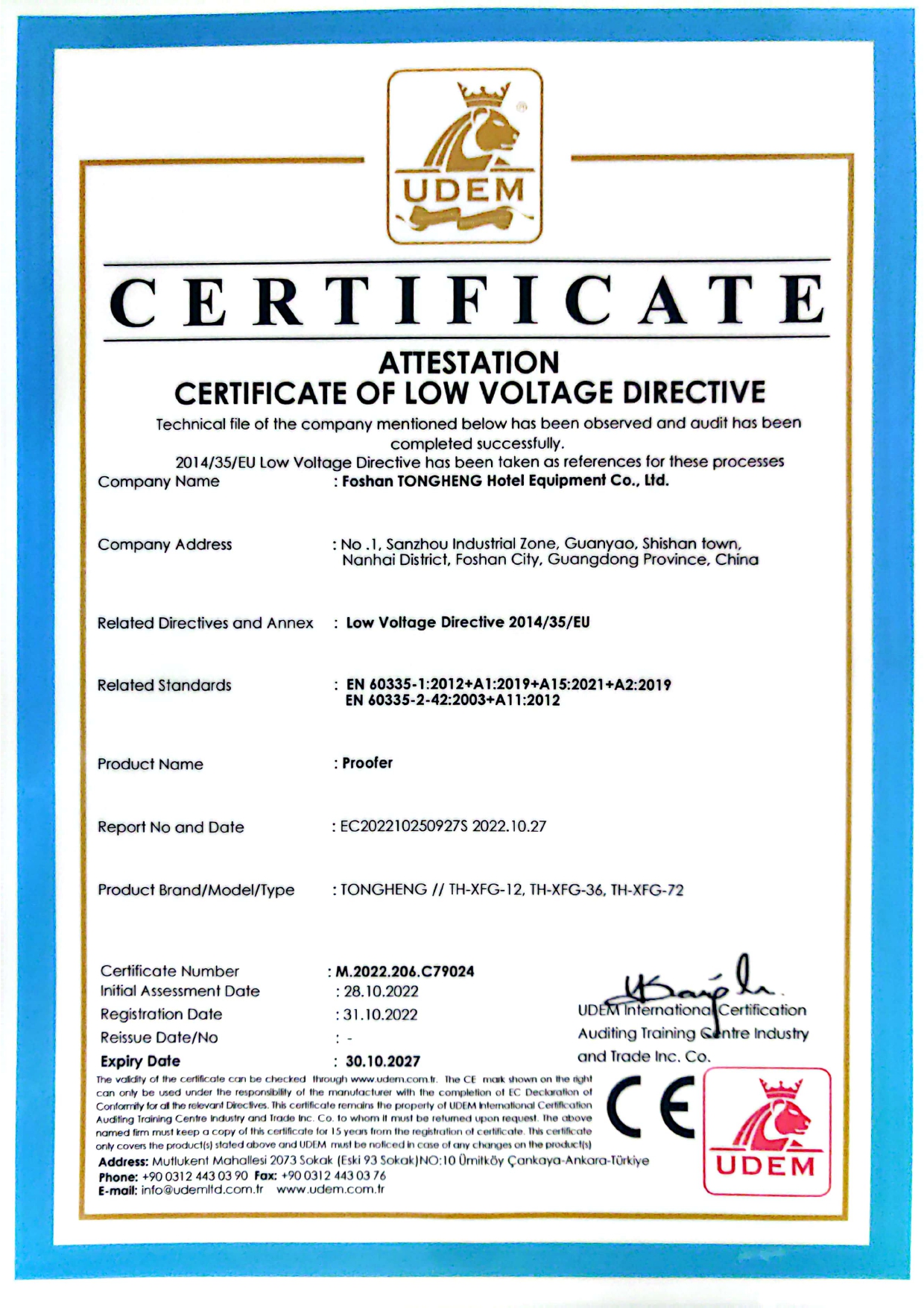 For Full Product Catalogue and Product Specification Details, Please Contact Our Sales Team