Canton Fair 2023
133rd China Import and Export Fair
Dates: 4/15/2023 – 5/5/2023
Venue: China Import and Export Fair Complex, Guangzhou, China

China Import and Export Fair, also known as the Canton Fair, is held biannually in Guangzhou every spring and autumn, with a history of 62 years since 1957. The Fair is a comprehensive one with the longest history, the highest level, the largest scale, the most complete exhibit variety, the broadest distribution of overseas buyers and the greatest business turnover in China.
Canton Fair attracts more than 24,000 China's best foreign trade companies with good credibility and sound financial capabilities, and 500 overseas companies to participate in the Fair.
Canton Fair is a platform for import and export mainly, with various and flexible patterns of trade. Beside traditional way of negotiating against samples, the Fair holds Canton Fair Online. Various types of business activities such as economic and technical cooperations and exchanges, commodity inspection, insurance, transportation, advertising, consultation, etc, are also carried out in flexible ways. Business people from all over the world are gathering in Guangzhou, exchanging business information and developing friendship.

After the Canton Fair 2023,TONGHENG sincerely invite you to visit our factory.
TONGHENG's self-developed & manufactured products include: large industrial fermentation room, steaming room, disinfection room, proofer cabinet, bun steamer, display warmer, cake steamer and seafood steamer.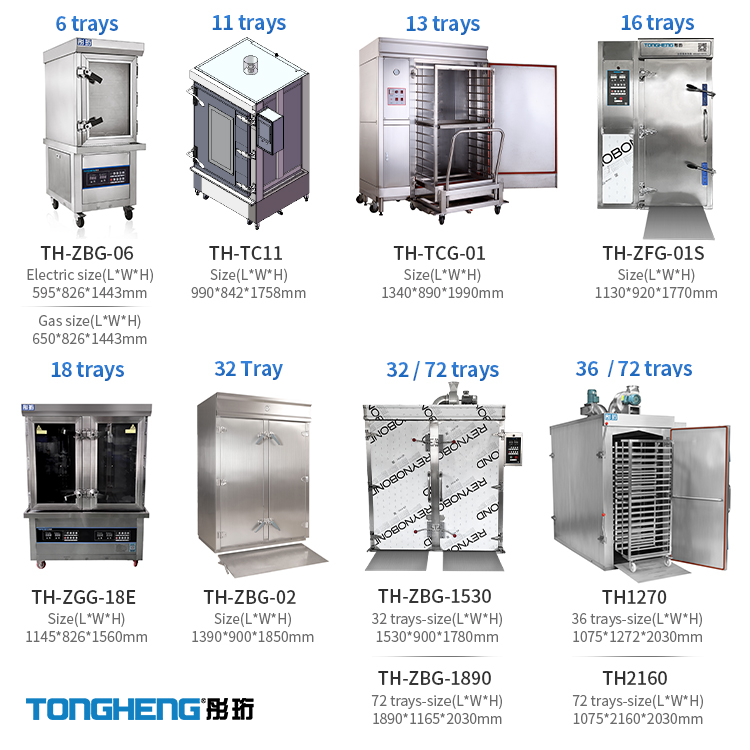 We also providing customers with catering equipment OEM/ODM services and commercial kitchens/ food factory new installation, renovation works, with one-stop services from project planning, design, manufacture, installation, equipment testing and technical training.
1

Hey friend! Welcome! Got a minute to chat?